Pop Up Performance Series
Upcoming Performances - New Classical Music Series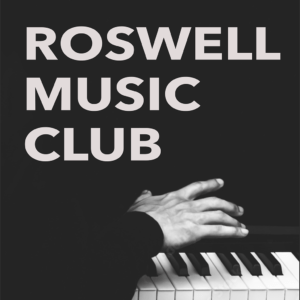 The Roswell Music Club is a neighborhood organization in Roswell, Georgia, dedicated to presenting extraordinary classical artists in intimate settings. More information: https://www.roswellmusicclub.com 

Friends of Mimosa Hall & Gardens is a registered 501(c)(3) charitable organization dedicated to preserving Mimosa Hall and promoting its use for the community.  More information: https://www.friendsofmimosa.org/ 
Victoria Hill, Soprano
Sunday, August 21, 2022 at 3:30 pm (Doors open at 3:00 pm)
Tickets: $30  (includes Hors d'oeuvres and Wine)
About Victoria: 

Victoria Hill is a senior at the Eastman School of Music in Rochester, New York, where she studies under the internationally famous opera star, Nicole Cabell.
Victoria's most recent roles include Susannah in Susannah by Carlisle Floyd, Fiona in Brigadoon, and Despina in Cosí fan tutte, along with concerts with orchestra. Victoria is a winner of the prestigious George Shirley Vocal Competition, a winner of the Schmidt Vocal Competition and placed 2nd in the nation in musical theater in the National Association of Teachers of Singing Competition.
About the Pop Up Performance Series
Imagine a space for music, theatre, and dance…a place where our community gathers to enjoy a favorite band or ballet production…a destination for entertainment, inspiration, and laughter… an opportunity to showcase emerging talent and bring world-class performances to our city.
The RAF Pop Up series is the first step towards building a permanent, premium performing arts venue in Roswell with the potential to complement our robust restaurant scene, increase tourism, embody our local pride, strengthen our brand, and activate our Modern Spirit. Southern Soul.
On behalf of the City of Roswell, Roswell Arts Fund completed a three-part Performance Space Feasibility Study and presented the final results to the City on May 14th, 2018
The findings of the study, led by Webb Management and DLR Group, showed the following:
Roswell's unique location and character present a prime opportunity for a state-of-the-art, regionally distinct facility able to stand out and co-exhist with neighboring venues.
High levels of income and education in addition to diversity in age and race indicate a strong potential audience for traditional and non-traditional programming.
The potential programming could include regular performances by an in-house band or ensemble; local, regional, and national touring acts; and outside rentals.
Market demands for a performance space are high and yet there is a clear gap in available high-quality spaces in the area.

What Make A Pop In Experience Unique?
Diversity: Performances from a variety of genres and cultures


Creativity: Unique opportunities in each space for merged art experiences


Community: One of a kind living room concerts connecting you to the music, your neighbors and your surroundings


Collaboration: World class performers alongside incredible local artists
Highlights from Past Performances
In October 2021, we welcomed Jake Xerxes Fussell and band to our first concert under the stars at the Chattahoochee Nature Center.  This Pop Up also marked our first performance that was funded in part by a grant from South Arts in partnership with the National Endowment for the Arts.
The inaugural season of the RAF Pop Up Performance Series began with a standing room-only concert at the intimate Roswell Historic Cottage. 
Due to COVID-19, our plans changed but the show must go on and we quickly reimagined our events and transformed parking lots into safe, physically distant yet social spaces for artists and audiences.
1400 concert-goers joined us for in-person concerts coming from Roswell, Johns Creek, Alpharetta, Marietta, Smyrna, Decatur, and Atlanta.
Another 2100 households tuned in for our first-ever live stream concert early in 2020.
Headliners in 2020 included:  Ed Roland (of Collective Soul),  John Driskell Hopkins (of Zac Brown), Randall Bramblett Band, Acoustic Syndicate, Ruby Velle and Enrique Che (of Making Movies)
What a fantastic show. Ed Roland is a real showman. Loved the space, the vibes and the music. Congratulations!
A great artist selection by the Arts Fund! Keep them coming!
Our first time and we all had more fun than we expected! Fantastic show and we will most def participate with any upcoming shows!
I got my spot and am SO fired up to listen to them and feel live music once again. Thanks so much to all for bringing this to life!
October 16, 2021: Jake Xerxes Fussell and Friends
Feb 27, 2020: Ed Roland with Grit and Grace and Francisco Vidal
August 15, 2020: The John Driskell Hopkins Band with Mike Rizzi and Friends
Thank you to our 2021 - 2022 Pop Up Sponsors and Partners!